KEYNOTE, MOTIVATIONAL & AFTER-DINER SPEAKERS,
Welcome to the World of Extraordinary Entertainment! 
Fit The Bill: Corporate Entertainment Agency, your boutique source for named musicians, comedians, keynote motivational and after-dinner speakers, presenters, and bespoke cabaret and dedicated to elevating corporate, private parties, industry, and public sector events.
Are you ready to take your event to the next level with unforgettable experiences and jaw-dropping performances? Look no further! We are your go-to source for entertainment that leaves even the most discerning guests spellbound and creates lasting memories.
The Magic of Live Entertainment
Disney Dreams Come True:
Imagine a street dance crew sharing the stage with none other than Mickey Mouse for a Disney product launch. We made it happen and can make your dreams a reality, too!
Horsepower and Cheese:
We brought live horses and knights inside a building for St Agur cheese – a spectacle that astonished everyone. We've got you covered if you're looking for unique and unexpected.
On Thin Ice:
Picture ice skaters gracefully performing inside an elite bank, adding a touch of elegance and sophistication to your event.
A Symphony of Stars: 
Russell Watson's mesmerising performance in the Saatchi Gallery for a worldwide energy company was nothing short of a masterpiece. Your event could be next!
Private & Intimate:
Tony Hadley and his band rocked a 70-seat boutique pub for a private event. We can make it happen if you desire an exclusive close-up, intimate show.
Dance Through the Ages:
We celebrated the history of dance for Volvo Trucks. 21 dancers used seven full-size trucks as their stage. Your event can be a dance journey through time, too!
Stars in the Spotlight:
The Brit Pack and a cast of dancers entertained high rollers in a luxurious 5-star hotel and casino in Athens. If you want a touch of glamour, look no further.
Unleash the Unconventional:
Twisted Circus presented bizarre and freaky-themed entertainment for Merlin Entertainments, pushing the boundaries of what's possible.
Tunes Tailored to You:
Themed singers set the perfect tone for a private event at Gleneagles. Your event's atmosphere will be precisely as you envision.
Medical Wizards:
Directors of a pharmaceutical company secretly learn to dance and perform a surprise flash mob routine on Platform 9¾ at Harry Potter World.
World-Class Entertainment:
The world's top real estate investors were treated to live singers at a party in St Moritz. Elevate your event with our international expertise.
Talent Extraordinaire:
America's Got Talent winners wowed the audience at a corporate event in Nigeria. We can bring world-class talent to your event, too!
Beyond Borders:
With hundreds of successful events in the UK and around the globe, Fit The Bill's corporate entertainment agency know how to deliver excellence wherever you are.
Your Vision, Our Mission
We thrive when given a specific brief of what you want to achieve. Share your vision with us, and watch as we turn it into something inspiring, unforgettable, and tailored just for you.
Through our experience in creating theatre and festivals, we understand the uplifting power of live entertainment to bring people together in a shared experience. Ready to transform your event into an unforgettable experience? Let's talk about what you need and make your vision a reality. Contact us today to get started on the journey to extraordinary entertainment! 📞
Start A Conversation
Let's talk.
Call Us Now on +44(0)203 291 2808 or +44(0)1253 795657
Email us your brief: marina@fitthebill.com or martin@fitthebill.com
Or fill in the enquiry form below.
We are based in London and Lytham St Annes in the North West.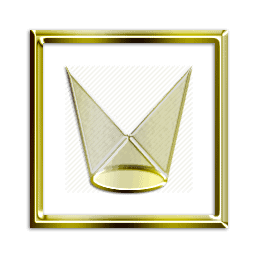 Client facing
Fit The Bill Corporate Entertainment Agency collaborates closely with named artiste management, entertainment agencies, event management companies, marketing, and PR agencies, effectively creating and producing tailor-made entertainment solutions for our clients. We specialise in live entertainment and seamlessly integrate into your team, becoming an indispensable part of the process.
Moreover, Fit the Bill brings the wealth of its West End credentials to the corporate event industry, instilling the same values and discipline that have earned us our five-star reviews.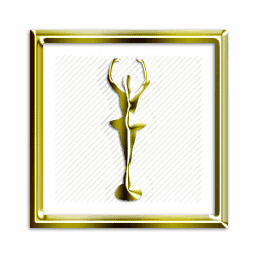 Awards and Celebrations
A company's awards evening or celebration can be substantially enhanced by including live entertainment, the right presenter, and the perfect speciality act to smoothly transition you from the awards ceremony to the celebratory party. Furthermore, it's essential to recognise the power of bespoke entertainment in reinforcing key company messages.
Feedback surveys show that the entertainment component consistently rates higher and generates more talking points and lasting memories compared to other elements such as food, venue, or service.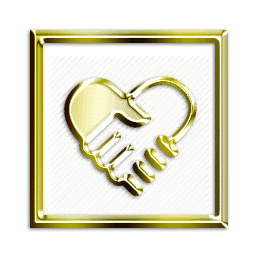 Event Development
Corporate events are often repeated or grow over time. Entertainment can get stale with the same performers and gimmicks used all the time. We help our clients develop an entertainment strategy that grows in line with the company's brand image and objectives. 
We often solve the problem of "topping" last year's event. We work best with an unusual challenge or message that needs to be conveyed to an audience.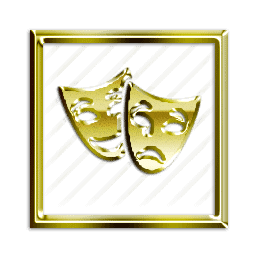 Discrete
Whether working for an event organiser or directly with a client, Fit The Bill producers always remain discretely in the background, managing the entertainment allowing the client and performers to take centre stage.
Fit The Bill Corporate Entertainment Agency
Award Winning Bespoke Entertainment for Corporate Events

High-end entertainment for Award Ceremonies and Dinners

Corporate Entertainment Specialists

Bring West End production values to your next company event.

Access our Little Black Book of Entertainers

Always providing quick response and quality service.

Helping clients negotiate fees with named artists and agree with contract terms. Matching budgets and artists